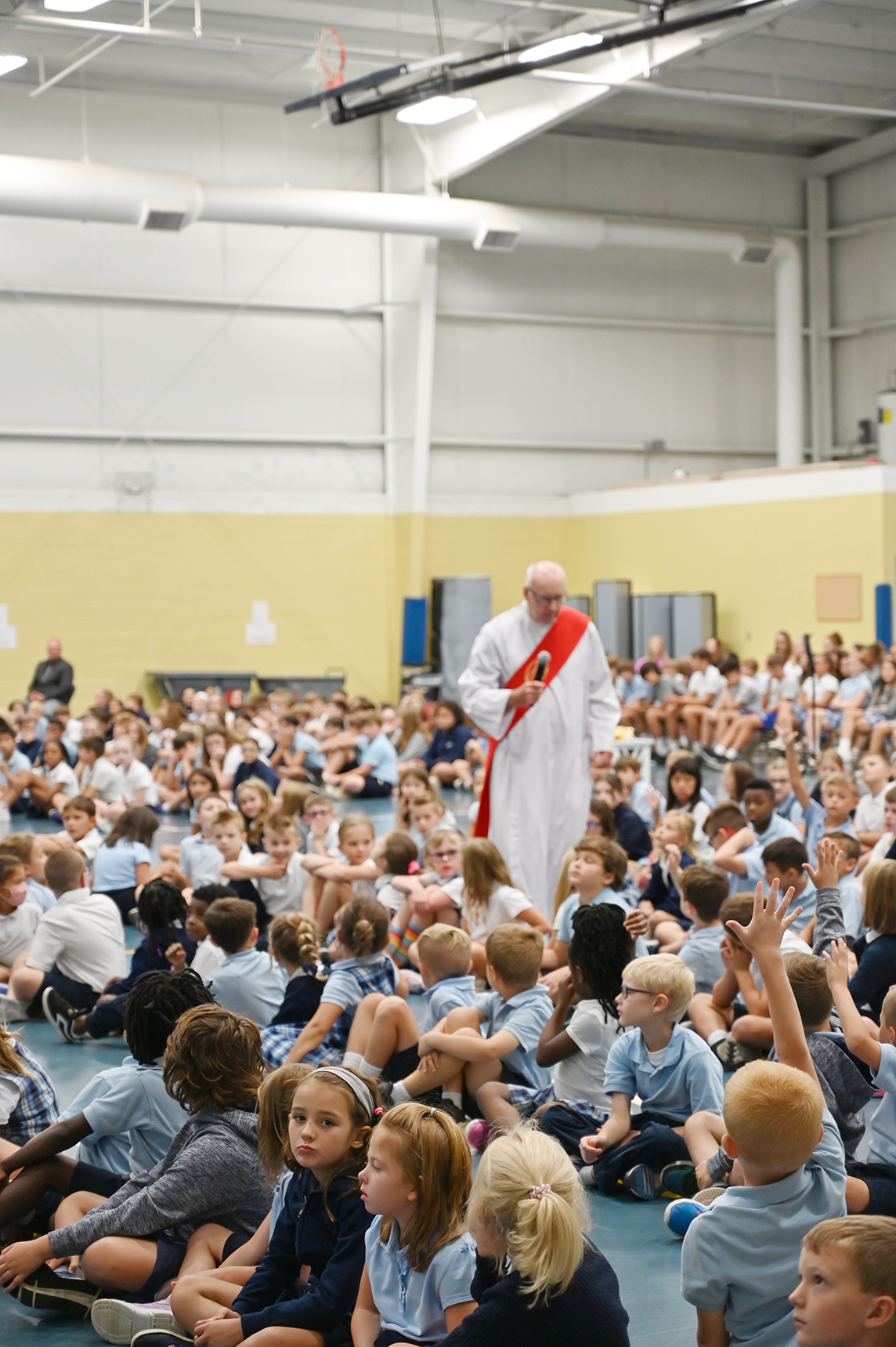 Mother Teresa Catholic Elementary School (MTCES) is a school as unique as your child. With an emphasis on academic excellence, spiritual growth and a commitment to community service, MTCES helps K-8 students build a solid foundation for life in the 21st century. Since 1998, MTCES has been modeling the teachings of Mother Teresa while preparing students to be strong academic leaders and faith-based community servants who are empowered to change the world.
Current K-8 Enrollment - 613 students
MTCES INFORMATION
School Hours: 7:45am - 2:20pm
Office Hours: 7:30am - 3:30pm
Phone Number - 513-779-6585
Address: 7197 Mother Teresa Ln., Liberty TWP, OH 45044
Click here for the Tuition Schedule
Denise Harvey - Principal/CEO
Michelle Hinton - Assistant Principal
Jerry Barney - Campus Minister
Kathleen Gilkey - Office Manager
Molly Hinker - Director of Enrollment and Engagement
Marlena Hoendorf - Director of Marketing and Advancement
Meredith Meyer - Director of Finance
Diane Sinnott - Administrative Assistant
MTCES is fully recognized by the Archdiocese of Cincinnati and run by a board of staff members, parents and community leaders. Under this direction and with monetary support from our community, we are able to meet the demands of our growing population and ensure that each of our students reaches and exceeds his or her potential.