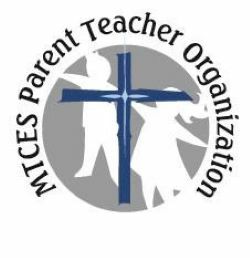 MISSION
PTO exists to enhance the educational and spiritual growth of the MTCES community. We strive to offer opportunities for learning that enhance the classroom curriculum for our students; to provide continuing education, supplemental materials and appreciation programs for our faculty and to strengthen our sense of community through programs and activities for the MTCES families.
PTO ACTIVITIES AND FUNDRAISERS
MTCES is blessed to have an extremely active and dedicated PTO. The organization's countless efforts have outfitted classrooms, awarded scholarships, and enhanced our curriculum by funding technology upgrades. Following are some of PTO's activities and fundraisers:
Mumkins- This fundraiser gives MTCES families and friends the opportunity to purchase Mumkins and fall decor. Mumkin sale opens August 23, 2023 and sale will close on September 10, 2023. Pickup will be held at St. Max on September 19, 2023.
Walk-a-Thon- Each spring, PTO hosts our annual Walk-a-Thon. The kids have a great time cruising around the campus while earning money toward PTO's important programs.
Santa's Secret Workshop- Just before Christmas, Santa brings his elves to Mother Teresa to let the kids do their own Christmas shopping. The kids love to shop for inexpensive gifts for everyone on their list!
Smoothie Day- Once a month, parents can order a smoothie from Smoothie King for their child(ren). The order is placed along with the hot lunch order.
Kroger/Amazon/Target Rewards Programs- Retailer rewards programs allow parents to sign our school up to earn points for each dollar they spend.